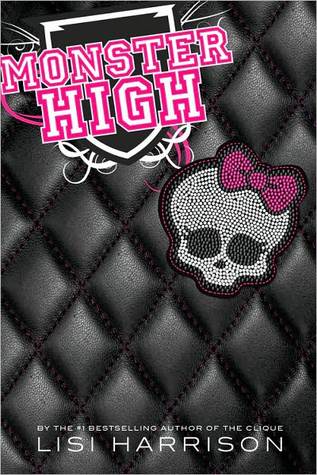 Title: Monster High
Author: Lisi Harrison
Original Publication Date: September 1st, 2010
Original Price: $16.99 (Hardcover)
Number of Pages: 255
Starkiller Rating: ★★★★✫  (3.75/5)
Quick Synopsis: The descendants of famous horror film monsters are going to high school!
I'm actually a pretty big fan of the Monster High brand. I've always been into scary movies and monster make up so the movies and dolls are to die for.
I enjoyed the differences between the books and the world I already knew very well. However, I couldn't find myself acclimating to the differences. I would find myself saying things like "He doesn't look like that." or "She would never say that."
So it was different in those senses. After getting over that though, the book is perfect for Middle Grade readers and younger teens that are going into High School. It tackles some themes of feeling left out and coming into your own. And I loved those themes because I could totally relate to not feeling comfortable in my own skin.
It was an extremely fun read but at times felt a little too juvenile for me.