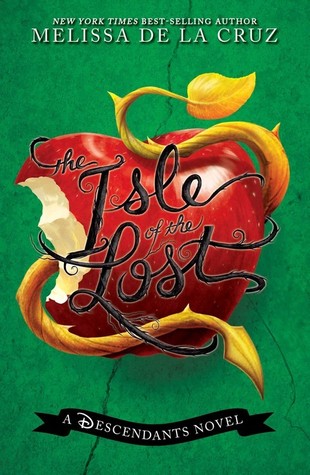 Title: Isle of the Lost
Author: Melissa de la Cruz
Original Publication Date: May 5th, 2015
Original Price: $17.99 (Hardcover)
Number of Pages: 311
Starkiller Rating: ★★★★✫
Quick Synopsis: Four descendants of powerful Disney villains must band together for one wild adventure.
I loved this book. It was such a quick and fast paced read. I was excited throughout the whole thing.
I'm a pretty big Disney fan (and Disneyland fan) and once I heard about this book, I had to have it. Disney villains are some of the best if fiction and reading a story about their descendants was simply wonderful!
It was written in the third person, allowing the reader to get into each characters heads. De La Cruz did a wonderful job at gaining sympathy and relatability for each character in this book. I loved reading about their outfits and their evil classes. One of the best parts of the book was gaining a different insight into each already established villain. They're older now and so much different (and yet so similar) than in the original stories we have all heard/seen before.
There are some very prominent themes perfect for younger readers. There are also some truly heartfelt moments and kind of sad moments as well. It was the perfect way to get people excited for the new Disney Channel original movie, Descendants.
I deeply recommend this book to any fan of Disney!